Board of Directors
90%
Directors Independent
Balanced Tenure*
(Tenured Years)
10.1
Average Tenure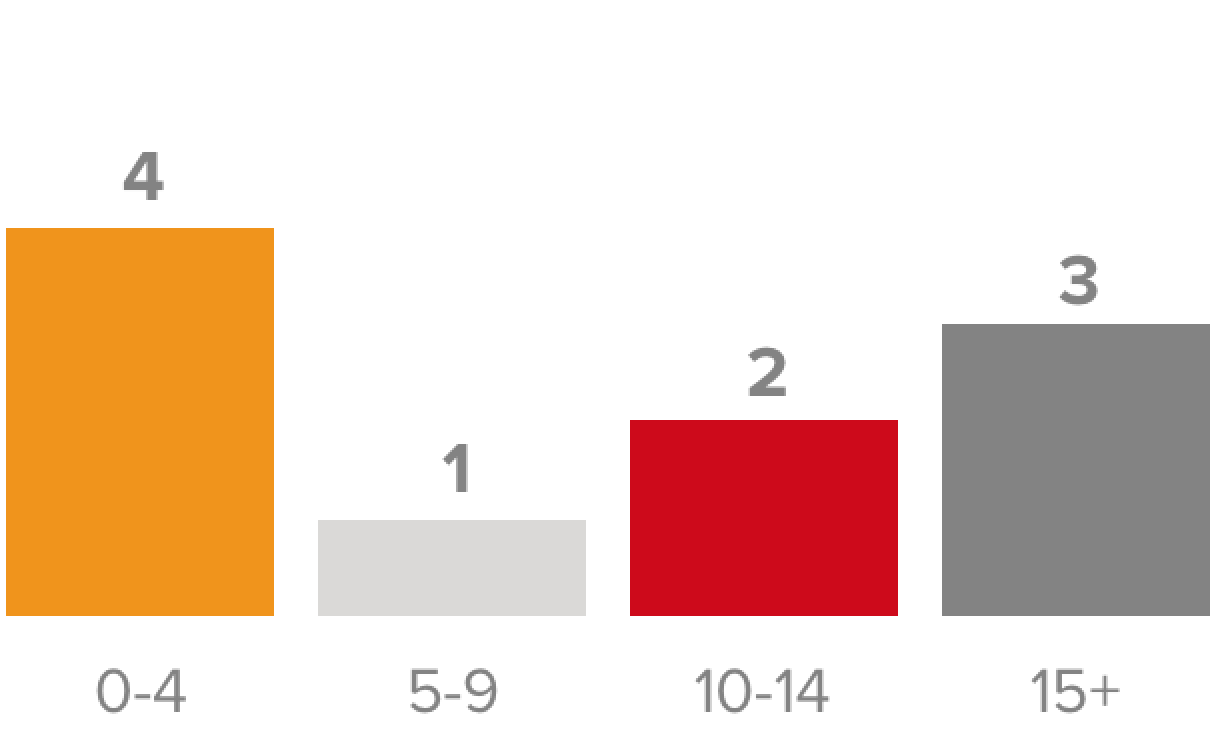 Average Age*
62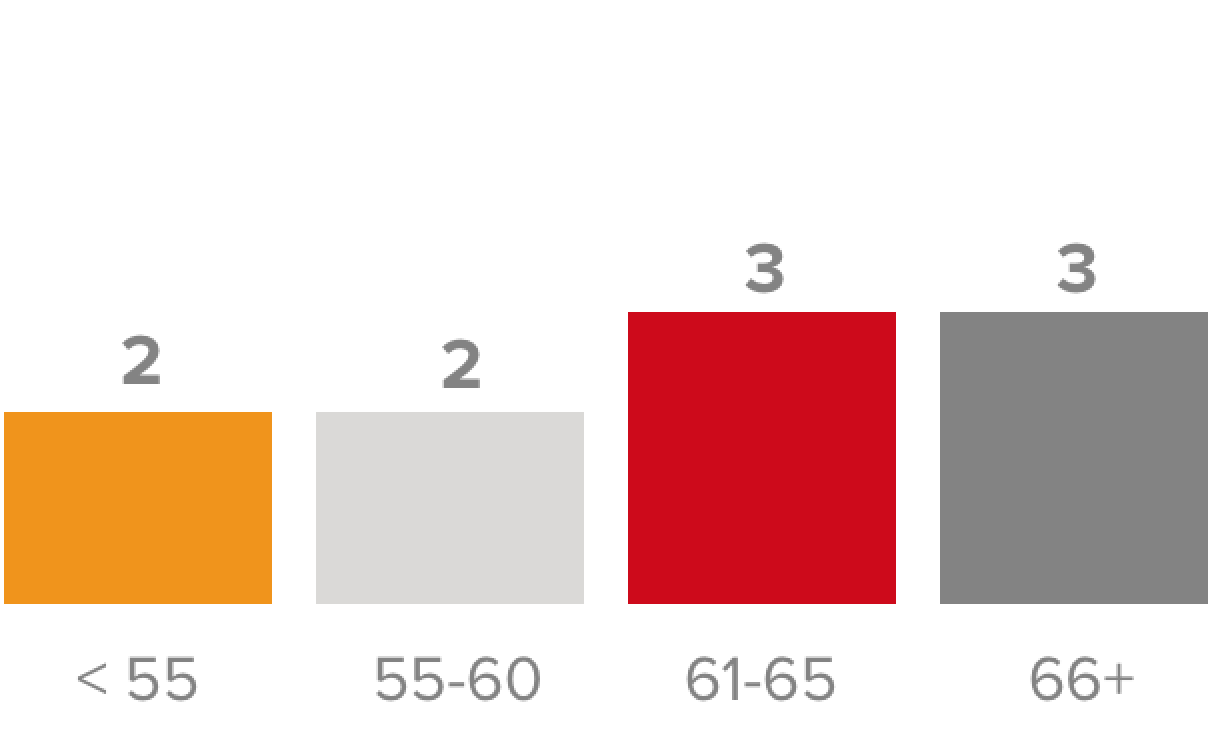 *As of 2020 Annual Meeting of Stockholders
Board Qualifications, Skills and Experience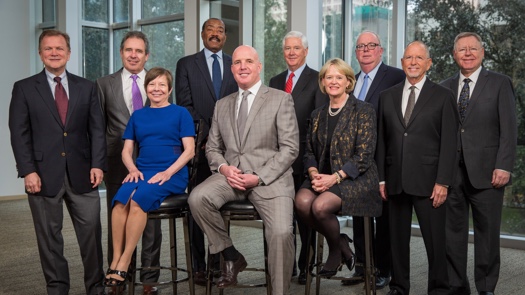 Quanta Services Board of Directors
Independence
Quanta's Board of Directors is comprised of 9 independent directors, along with Quanta's Chief Executive Officer. Independence is determined within the meaning of the New York Stock Exchange listing standards and Quanta's Corporate Governance Guidelines.
Quanta Services, Inc. Board Member Profiles and Committee Membership
Gender Diversity
Margaret B. Shannon, member of Quanta's Governance and Nominating Committee and Investment Committee.
Martha B. Wyrsch, appointed in October 2019 and member of Quanta's Compensation Committee and Governance and Nominating Committee.
Independent Chairman
Quanta has had an independent, non-executive Chairman of the Board since 2013. David M. McClanahan, former President and Chief Executive Officer of CenterPoint Energy, Inc., serves as Chairman of the Board.
Annual Election of All Directors
Each director on Quanta's Board is elected by stockholders annually.
Majority Voting Standard
Directors are elected by a majority of the votes cast with respect to such director in uncontested elections.
Corporate Governance Guidelines
Quanta Services, Inc. Corporate Governance Guidelines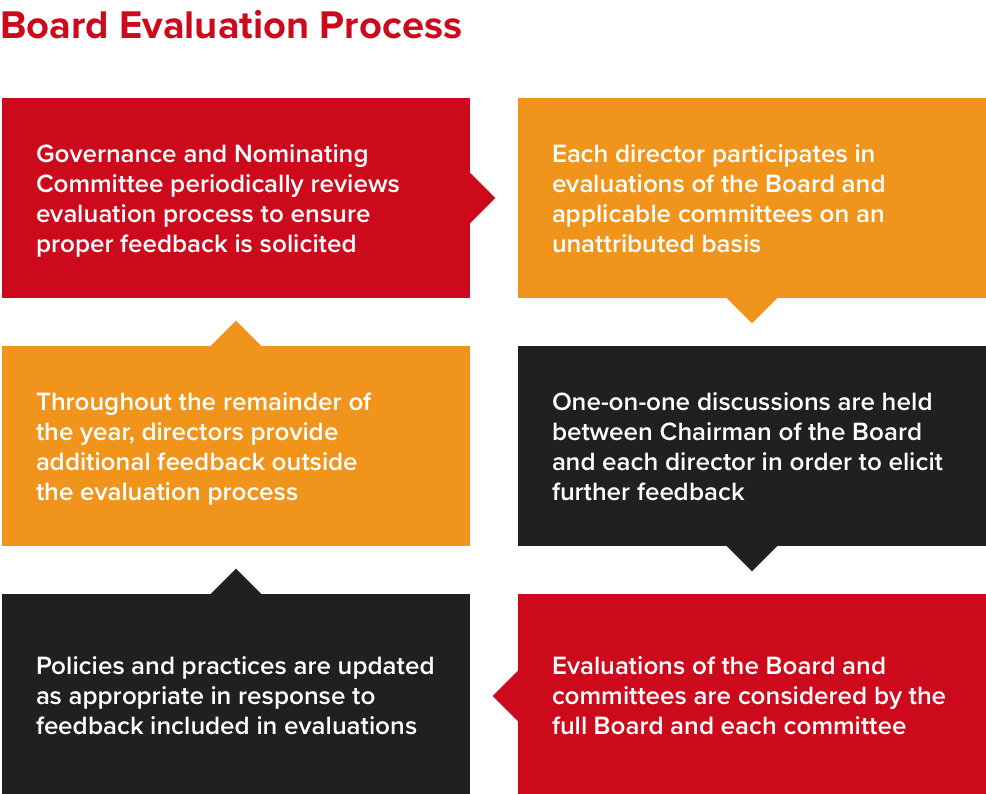 Overboarding Policy
Members of the Board must also be willing to devote sufficient time to carrying out their duties and responsibilities effectively and should be committed to serve for an extended period of time. As such, a Board member should not serve on more than three additional public company boards, and a Board member that is a chief executive officer (or equivalent position) with another public company should not serve on more than one public company board in addition to Quanta's Board and their own company board.
Retirement Age
Board members will not be nominated for election to the Board if the election would occur after their 73rd birthday; however, the full Board may make exceptions in special circumstances.
Stock Ownership Guidelines
We maintain meaningful stock ownership guidelines that align our directors' long-term interests with those of our stockholders and discourage excessive risk-taking.